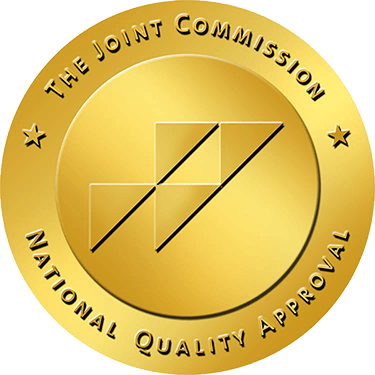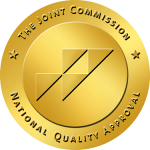 PARTIAL HOSPITALIZATION PROGRAM
Our Partial Hospitalization Program at The Nextep includes a daily schedule that runs from 1:00 pm to 4:00 pm and then 6:00 pm to 9:00 pm.  Clients will attend group therapy sessions, process groups, individual therapy and experiential therapy sessions.  PHP is used as a level of care that is below Residential, but above Intensive Outpatient.  Where a Residential program would provide around the clock therapeutic care, PHP offers approximately the same amount of hours of therapy – but coupled with the opportunity for the individual to live away from the clinical offices.  Often times the client will live in a structured recovery residence while attending PHP.  This type of care provides for a very affordable and effective treatment plan for most clients.
Living with an addiction is very trying for the addict and the people around them. When the time comes to admit defeat and start looking for addiction treatment, the addict and their loved ones are challenged to find the right treatment facility and treatment option. We deal with these people on a daily basis. We understand their plight. As the addiction treatment specialist, we take serious our responsibility to help incoming patients find the optimum treatment option.
Most people are familiar with the concept of residential treatment. Many people are also aware there are outpatient options available to certain individuals who enter treatment with certain circumstances. After a brief discussion about the various levels of treatment that are available, we will go into some depth about the partial hospitalization option.
ASAM Levels of Care and Addiction Treatment Selection
Throughout the addiction treatment industry, the ASAM continuum provides a solid basis for addiction clinicians to make important decisions about assigning treatment options. ASAM looks at the progression of addiction and the levels of care that can be assigned based on the addict's depth of addiction.
As for the progression of addiction, it typically follows a common pattern:
Dimension 1 – Dependency and addiction form
Dimension 2 – The addiction begins affecting the user's mental and physical health
Dimension 3 – Behavioral issues become apparent
Dimension 4 – Addict shows desire to get help
Dimension 5 – The patient goes through treatment and deals with relapse issues
Dimension 6 – Recovering addict learns to navigate like without substance abuse
Depending on the depth of the incoming patient's standing in the first three dimensions, addiction treatment professionals can assign the appropriate treatment options. From least invasive to the most invasive, the baseline treatment options are:
Intensive Outpatient Treatment
Inpatient Treatment – Primary care 30-90 days
Inpatient Treatment – Extended care over 90 days
In the middle of this scale sits the partial hospitalization option, which will be the target of the following discussion.
About Partial Hospitalization
The outpatient and intensive outpatient treatment options work well for patients who come in with a moderate addiction, yet display some level of responsible behavior. They are also used for people who can't afford residential treatment or need continuing access to the outside world. This access usually involves staying up with important responsibilities like maintaining employment or handling child-care responsibilities.
The outpatient options usually require the individual to visit the outpatient facility for scheduled therapy sessions 2-3 times a week for 1-3 hours of therapy and counseling. Intensive outpatient care might require a little more time and effort.
Partial hospitalization becomes a viable addiction treatment option when the patient needs more attention and care, but might not need a full stint in residential treatment.
During partial hospitalization treatment, the patient will generally be required to report to the inpatient facility 3-7 days a week for at least 4 hours and up to 8 hours a day. During this time, the patient will have to submit to intensive individual and group therapy sessions. They might also get an opportunity to get involved with cognitive behavioral treatment and holistic treatment options.
While participating in a partial hospitalization program, the patient will generally move in one of two directions. If they show substantial improvement and progress, they can always be moved into an outpatient program. If they don't show progress, they may be asked to move into the residential treatment facility for more intensive treatment.
Other Circumstances Where Partial Hospitalization Could Be Used
There are other circumstances for which the partial hospitalization option could be used. They include:
Patient relapses but might not need to return to inpatient care
The patient is struggling to find recovery while undergoing outpatient or intensive outpatient treatment
The patient has recently completed an inpatient treatment program but might need additional treatment to continue moving towards a complete recovery
The patient cannot afford a full-on residential program, but needs as much therapy as possible
We hope the above information has educated you about the importance of getting treatment. The earlier you address your addiction issues, the more likely you will be able to qualify for a less invasive treatment option. Above all, we want you to know we are available to help you breakaway from the chains of addiction.